50 yo man, atypical chest pain, positive exercise stress test.

CTCA was performed.

What's wrong with LAD?

A – Deep intramyocardial bridge
B – Coronary Fistula
C – Severely stenotic soft plaque
D – Hypoplastic coronary artery disease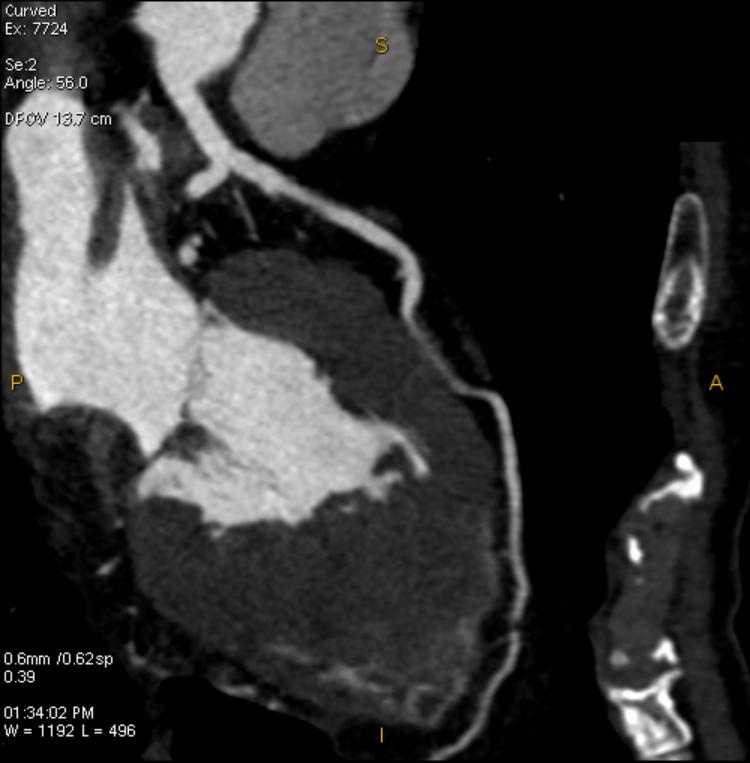 Right answer is A: Deep intramyocardial bridge

The mid-segment of the LAD is the most common location of myocardial bridging. Thanks to a detailed anatomical assessment of the coronary lumen, vessel wall, and myocardial wall CTCA allows accurate identification and evaluation of the myocardial bridging features.
61 total views, 1 views today