60 yo, prior PM implantation.

What happens to the interventricular septum?

A – Muscular ventricular septal defect
B – Asymmetric hypertrophy
C – Diverticulum of the interventricular septum
D – Gerbode defect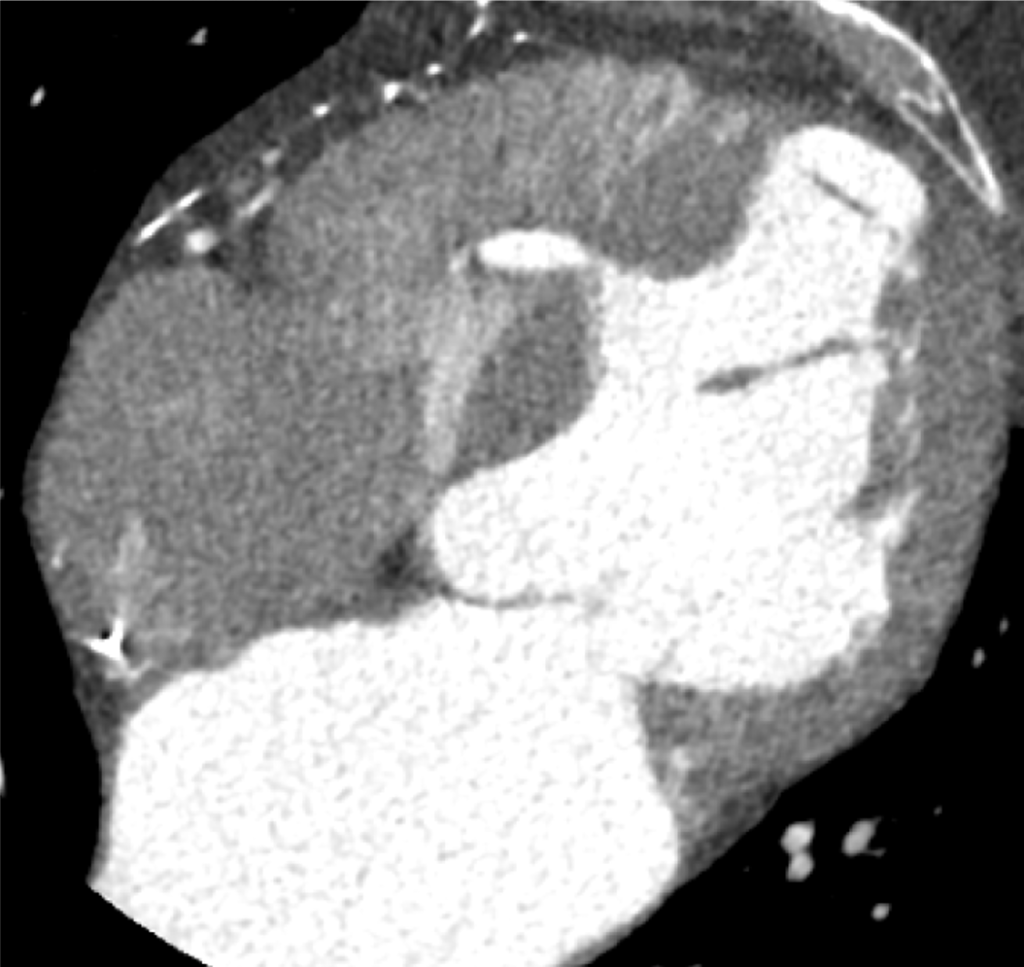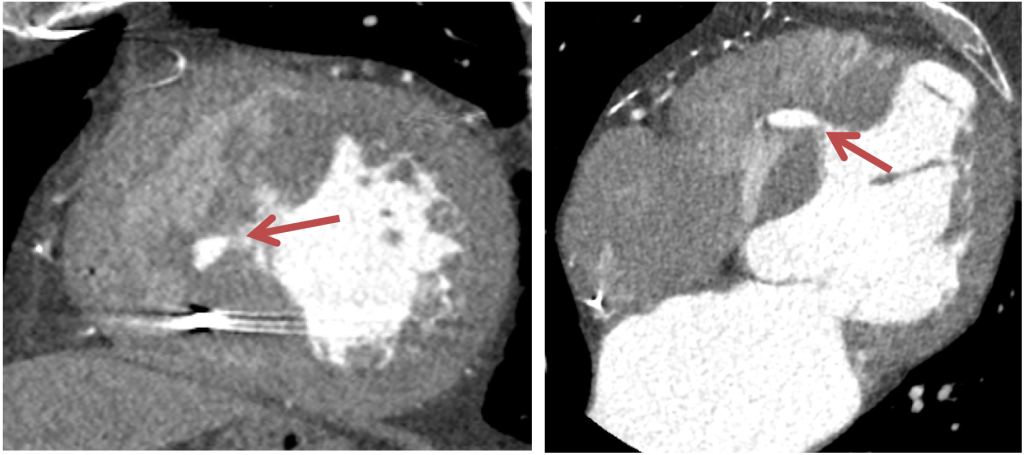 Right answer is A.

Muscular (restrictive) ventricular septal defect (VSD). Thanks to the high spatial resolution, cardiac CT provides an accurate anatomical assessment of cardiac shunts, including VSD.
140 total views, 1 views today